Hey!
Stopping by quickly to drop you more juicy gay smut!
This double commish goes to Flexus, who changed his name couple times … and also his commission specs, lol! Don't blame you luv! Actually, more than happy that you decided to get some Walking Dead porn! No offence to any OC furries though!!
Thank you, sir Flexus, I really enjoyed these two jobs! But ouch, we fucking mean.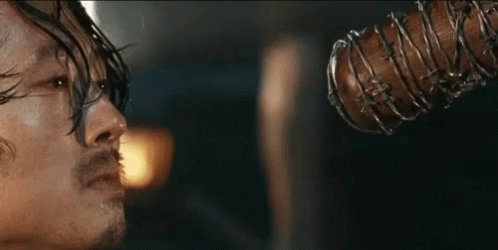 Funny thing, I always wanted to pair Glenn with Chorallll. That tight asian cutie fucking the hot teen's brains out was kinda on my list too!
You guys have been asking about the feet and dem toes. The thing is, these models need to have toe posing to be able to get them curled or stretched etc… so that's why I usually have them in certain positions, but I hear you, thank you for the feedback, I'll try to get them in more interesting positions in future <3
ALSO COMMISSION LIST HAS HAD A MAJOR UPDATE! SEND.ME.YOUR.EMAIL ADDS AT GNIN((AT))GNINSDIMENSION.NET TO GET YOUR GOODIES!
Also be sure to follow my Tumblr at gninsdimension.tumblr.com , get that shit followed, cos the gallery gets quicker updates.
ALSO also lol, SUBSCRIBE Gnin's Dimension by writing your email add to the top right corner, you won't be getting the newsletter otherwise … and you'll miss all the good shit.
Much love to all of you, great to be back again haha!
XOXO
Gnin